Porter House New York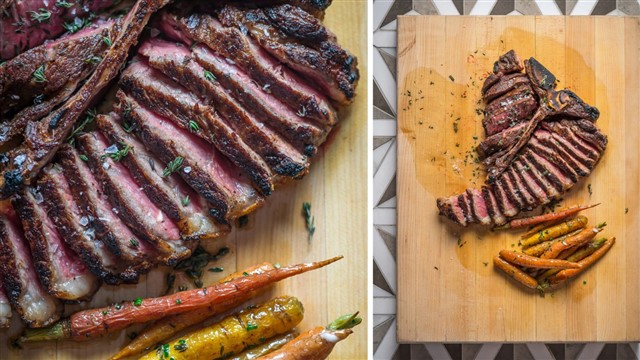 Located close to an excellent selection of restaurants in the Time Warner Center, Porter House New York is a traditional steakhouse offering the highest quality meat and seafood. Opened in 2006 by renowned chef Michael Lomanco, Porter House became instantly popular with dishes such as their signature Chile-rubbed prime rib eye, their buttery two-pound Maine lobster and thick slices of the delectable coconut layer cake. Named after the traditional definition of a 'porter house', somewhere for people to enjoy a glass of porter over a delicious meal and lively conversation, Lomanco prides himself on offering the highest quality customer service. His high-end clientele and many critical accolades affirm Porter House New York as one of the foremost American steakhouses.
Porter House New York is found in...
...