JUSTIN GATLIN - USA - 9.74sec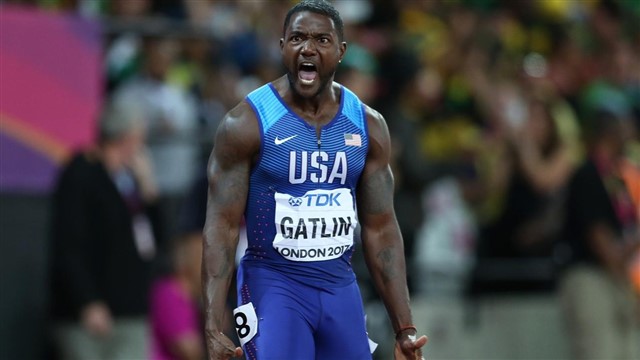 Justin Gatlin was born on the 10th of February 1982. In the last race of Usain Bolt's career, it was Justin Gatlin who went onto win the gold at the 2017 IAAF World Athletics Championships. He is currently the reigning World Champion of 100m dash. He holds the fifth spot with a timing of 9.74sec. From 2006 to 2010, the USADA had banned Gatlin for testing positive in the drug test. His comeback surely has placed him history books for being the last man to beat the legendary Super Sprinter of the World Usain Bolt.
JUSTIN GATLIN - USA - 9.74sec is found in...
...