CHRISTIAN COLEMAN - USA - 9.82sec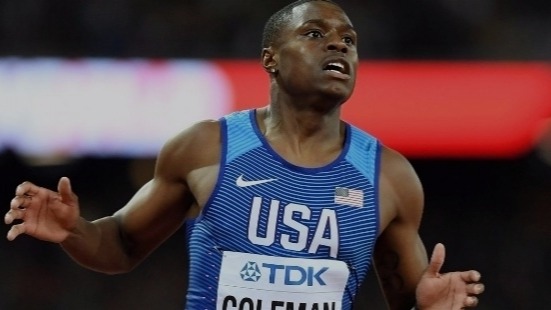 Christian Coleman was born on the 6th of March 1996. This young sprinter from the USA is the one to watch for, post Bolt-era. He is the current indoors World Record holder in the 60m race. He broke Maurice Greene's 20-year-old record by clocking 6.34sec at the US Indoor Championships in New Mexico. Maurice Greene had set the previous indoors' record of 6.39sec for the short dash twice in 1998 and 2001. At the 2017 World Championships in Athletics, Coleman earned his Silver medal ahead of the legendary sprinter Usain Bolt. He did his schooling from Our Lady of Mercy Catholic High School in Fayetteville, Georgia.
CHRISTIAN COLEMAN - USA - 9.82sec is found in...
...