The Tri-Beef Burger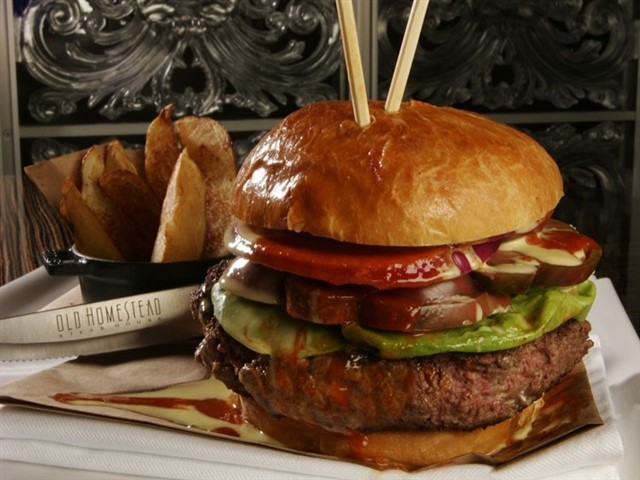 $125
The Old Homestead Steakhouse, Boca Raton

This expensive burger was created in 2006 at the Old Homestead Steakhouse in Boca Raton, Florida. Called the Tri-Beef Burger, the burger was made of a blend of three different kinds of beef—American Prime, Japanese Wagyu and Argentine beef. The hamburger was served with signature Chipotle ketchup which included the ingrediants truffles and champagne. The restaurant's owners donated $10 of every sale of the $125 burger to the Make-A-Wish Foundation.

Don't worry too much if you missed this burger in 2006, if you visit one of the Old Homstead Steakhouse locations today you can still order a 20oz Kobe burger for about $40.
The Tri-Beef Burger is found in...
.