The Fleurburger 5000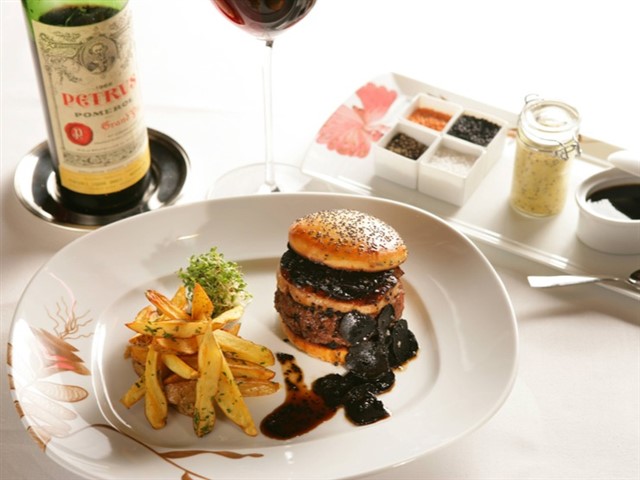 $75 (or $5000 when paired with wine)
Fleur, Las Vegas

Hubert Keller originally gained burger fame for The Fleurburger which was served in his Las Vegas restaurant Fleur de Lys (now renamed simply Fleur). The burger could be ordered by itself for a mere $75.

But, if you were inclined to drop $5,000 on a meal, and enjoyed Bordeaux wine, you could order the burger with a bottle of 1990 Château Pétrus wine. As part of the meal you received a certificate to prove that you ate the world's most expensive hamburger and wine pairing.

The burger itself was made of Kobe beef and topped with foie gras and black truffles and served on a brioche truffle bun and garnished with a sauce containing even more truffles.
The Fleurburger 5000 is found in...
...