Salma Hayek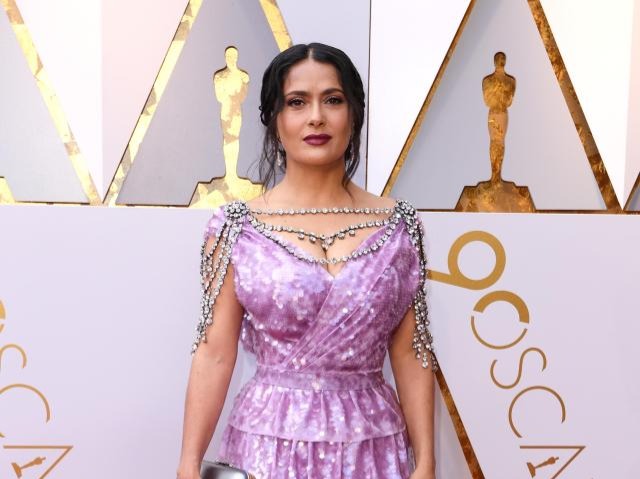 Salma's custom embellished Gucci dress was the definition of a fashion disaster. The matronly shade, unfathomable neckpiece, confusing silhouette, layered ruffles and overload of sequins was all wrong. Surely a beauty like Salma doesn't need all this bling?

The Beatriz at Dinner actor rounded off her look with an old-fashioned metallic clutch and dark lip (which, by the way, is a completely different shade of purple) and was a big no no. The only thing the star got remotely right was the hair and minimal jewellery but alas, it could not serve as her saving grace. There was just way too much going on here and she really needs to remember that sometimes, less is more.
Salma Hayek is found in...
...