Stanford University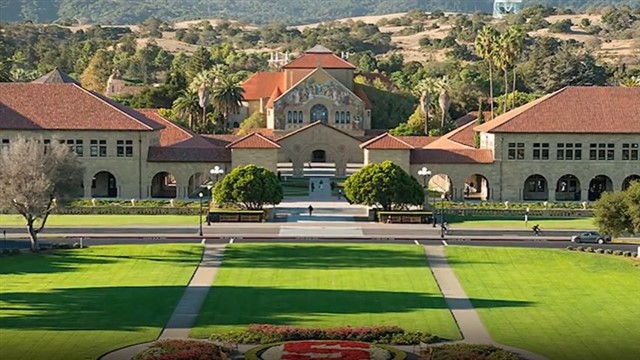 Located in the heart of Silicon Valley, Stanford University was founded in 1885 by Jane and Leland Stanford, "to promote the public welfare by exercising an influence in behalf of humanity and civilization." Since opening in 1891, Stanford's faculty and students have worked to improve the health and wellbeing of people around the world through the discovery and application of knowledge. Breakthroughs at Stanford include the first successful heart-lung transplant, the debut of the computer mouse, and the development of digital music.

Situated on 8,180 acres, Stanford is one of the largest campuses in the United States with 18 interdisciplinary research institutes and seven schools on a single campus: Graduate School of Business; School of Earth, Energy & Environmental Sciences; Graduate School of Education; School of Engineering; School of Humanities and Sciences; Law School; and School of Medicine.
Stanford University is found in...
.