University of Cambridge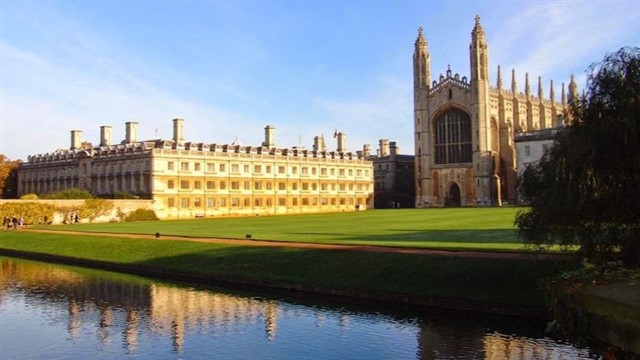 Founded in 1209, the University of Cambridge is a collegiate public research institution. Its 800-year history makes it the fourth-oldest surviving university in the world and the second-oldest university in the English-speaking world.

Cambridge serves more than 18,000 students from all cultures and corners of the world. Nearly 4,000 of its students are international and hail from over 120 different countries. In addition, the university's International Summer Schools offer 150 courses to students from more than 50 countries.

The university is split into 31 autonomous colleges where students receive small group teaching sessions known as college supervisions.

Six schools are spread across the university's colleges, housing roughly 150 faculties and other institutions. The six schools are: Arts and Humanities, Biological Sciences, Clinical Medicine, Humanities and Social Sciences, Physical Sciences and Technology.
University of Cambridge is found in...
...