NAMIB-NAUKLUFT NATIONAL PARK, NAMIBIA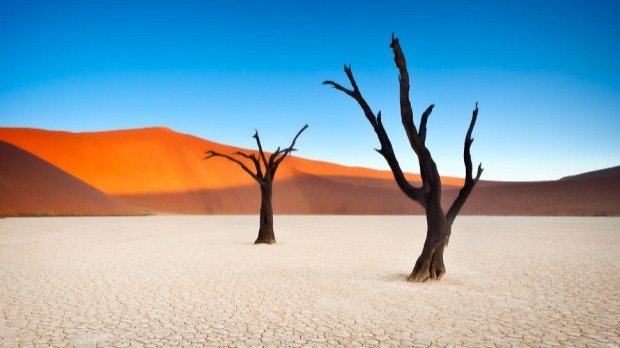 One of the most scarcely populated countries in the world, Namibia is not the right place to get lost. But it is a top destination for those who enjoy unrivaled natural scenery and wildlife viewing. Nowhere is this more evident than in the Namib-Naukluft National Park, the largest game park in Africa, encompassing part of the Namib Desert (considered the world's oldest desert) and the Naukluft mountain range. The most spectacular area of the park is Sossusvlei and Deadvlei, home to unearthy looking landscapes with black tree skeletons and red coloured dunes, which rank amongst the highest in the world (the highest being the one nicknamed Big Daddy, about 380 m or 124 ft high).
NAMIB-NAUKLUFT NATIONAL PARK, NAMIBIA is found in...
...