GLACIER NATIONAL PARK, USA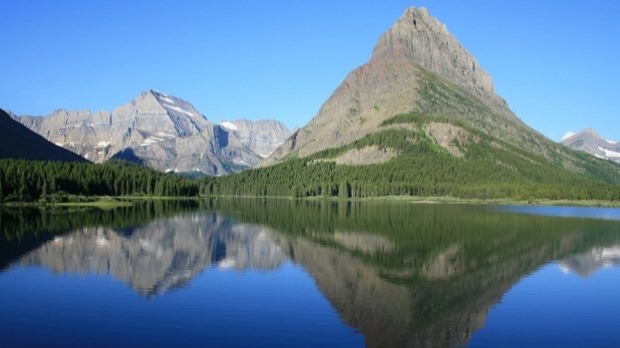 The one million acre Glacier National Park wilderness area is located in the state of Montana and the Canadian provinces of British Columbia and Alberta. The Park, not to be confused with Alaska's Glacier Bay National Park, was established in 1910 to preserve its pristine forests, alpine meadows, rugged mountains, glacially carved valleys, and spectacular lakes. Its diverse habitats support healthy populations of grizzly & black bears, mountain goats, bighorn sheep, moose, wolverines, wolves and mountain lions. With over 740 miles (1200 km) of trails, Glacier is a hiker's paradise for adventurous visitors seeking wilderness and solitude.
GLACIER NATIONAL PARK, USA is found in...
...