YELLOWSTONE NATIONAL PARK, USA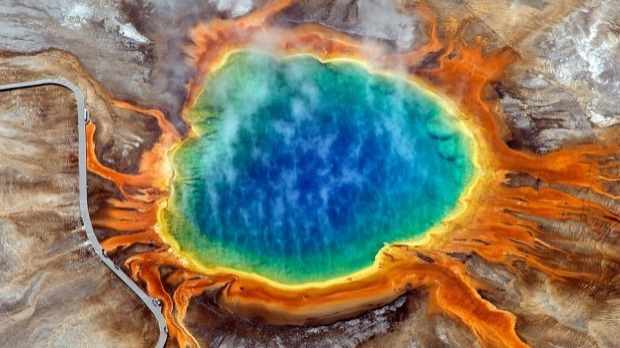 Yellowstone was established in 1872 as America's first national park – an idea that spread worldwide – to protect the majority of the earth's geysers, as well as other thermal wonders that make up an otherworldly landscape composed of steam, bubble, and boiling mud. Besides thermal features, Yellowstone's vast wilderness includes mountain ranges, lakes, waterfalls and the Grand Canyon of the Yellowstone. Grand Teton National Park, located just south of Yellowstone, offers even more amazing scenery. The main reason of most tourists for visiting Yellowstone is to observe the amazing wildlife: grizzly and black bear, bison, bighorn sheep, elk and moose roam the plans and valleys.
YELLOWSTONE NATIONAL PARK, USA is found in...
...