CORCOVADO NATIONAL PARK, COSTA RICA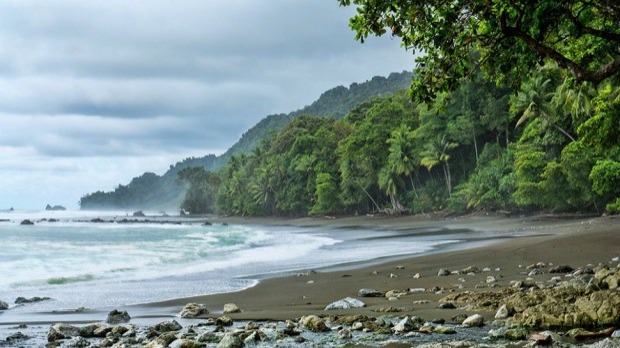 The National Park of Corcovado, located on the Osa Peninsula in Costa Rica's southwest corner, is one of the most intense biological places on earths, and the beauty of its old-growth wet forests, cloud forests, mangrove swamps, and wild beaches is beyond words. The heart of this national park, around the Serena Ranger Station, is teeming with tropical wildlife, such as Red Macaws, tapirs, quetzals, red-eyed tree frogs, boa constrictor boas and various species of monkeys to name just a few. Call yourself extremely lucky when you spot a mountain lion or jaguar on the beach hunting for turtles, but be careful for herds of voracious peccaries in the dark jungle.
CORCOVADO NATIONAL PARK, COSTA RICA is found in...
...