KAKADU NATIONAL PARK, AUSTRALIA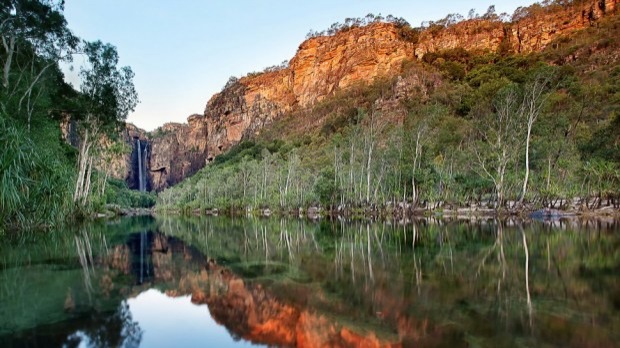 Kakadu National Park is Australia's largest national park, covering almost 20,000 square kilometres. That's nearly half the size of Switzerland! This timeless place, located a 3 hour drive from Darwin in the Northern Territory, is recognised as a global treasure, World Heritage listed for both its environment and living Aboriginal culture. Aboriginal people have lived here for more than 50,000 years, representing the oldest living culture on earth. The park is famous for its 280 different types of birds (around a third of all the bird species in Australia) and its 10,000 crocodiles, which are abundantly present in Cahill's Crossing and Yellow Water Wetlands.
KAKADU NATIONAL PARK, AUSTRALIA is found in...
...