CANAIMA NATIONAL PARK, VENEZUALA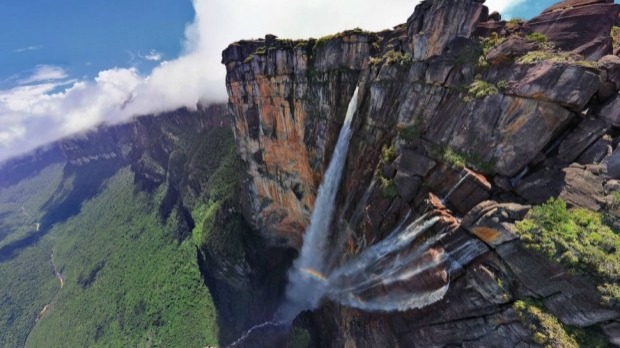 Canaima National Park is spread over 3 million ha in south-eastern Venezuela along the border between Guyana and Brazil. The majority of the park's surface is covered by table mountains (tepui) which form a fabulous landscape of sheer cliffs and waterfalls. The tepuis are of great geological interest as they represen unique biogeological entities. Canaima is also home to Angels Falls, which is the world's highest waterfall (979 m or 3211 ft). The falls are named after Jimmy Angel, an American bush pilot and gold-hunting adventurer, who discovered the in 1937. The height of the falls is so great that before getting anywhere near the ground, the water is atomized by the strong winds and turned into mist.
CANAIMA NATIONAL PARK, VENEZUALA is found in...
...