This List is closed to voting and commenting
Top 10 Best Traditional Japanese Dishes
| | | |
| --- | --- | --- |
| &nbsp &nbsp 2 | &nbsp &nbsp 0 | &nbsp &nbsp 0 |
By:
jeric elnar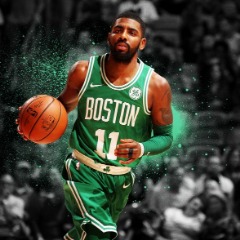 Japanese cuisine encompasses the regional and traditional foods of Japan, which have developed through centuries of social and economic changes. The traditional cuisine of Japan (和食 washoku) is based on rice with miso soup and other dishes; there is an emphasis on seasonal ingredients. Side dishes often consist of fish, pickled vegetables, and vegetables cooked in broth. Seafood is common, often grilled, but also served raw as sashimi or in sushi. Seafood and vegetables are also deep-fried in a light batter, as tempura. Apart from rice, staples include noodles, such as soba and udon. Japan also has many simmered dishes such as fish products in broth called oden, or beef in sukiyaki and nikujaga.
Wikipedia
&nbsp
Miso soup (味噌汁 misoshiru) is a traditional Japanese soup consisting of a stock called "dashi" into which softened misopaste is mixed. Many ingredients are added depending on regional and seasonal recipes, and personal preference.

Miso soup is one of the two basic soup types of Japanese cuisine – the other one is suimono (clear soup).

Source: https://en.wikipedia.org/wiki/Miso_soup
&nbsp
Kaiseki (懐石) or kaiseki-ryōri (懐石料理) is a traditional multi-course Japanese dinner. The term also refers to the collection of skills and techniques that allow the preparation of such meals and is analogous to Western haute cuisine.

Source: https://en.wikipedia.org/wiki/Kaiseki
&nbsp
Sukiyaki (鋤焼, or more commonly すき焼き; [sɯ̥kijaki̥]) is a Japanese dish that is prepared and served in the nabemono(Japanese hot pot) style.

It consists of meat (usually thinly sliced beef) which is slowly cooked or simmered at the table, alongside vegetables and other ingredients, in a shallow iron pot in a mixture of soy sauce, sugar, and mirin. The ingredients are usually dipped in a small bowl of raw, beaten eggs after being cooked in the pot, and then eaten.

Source: https://en.wikipedia.org/wiki/Sukiyaki
&nbsp
Soba (そば or 蕎麦) (/ˈsoʊbə/, Japanese pronunciation: [soba]) is the Japanese name for buckwheat. It usually refers to thin noodles made from buckwheat flour, or a combination of buckwheat and wheat flours (Nagano soba). They contrast to thick wheat noodles, called udon. Soba noodles are served either chilled with a dipping sauce, or in hot broth as a noodle soup.

Source: https://en.wikipedia.org/wiki/Soba
&nbsp
Udon is often served hot as a noodle soup in its simplest form, as kake udon, in a mildly flavoured broth called kakejiru, which is made of dashi, soy sauce, and mirin. It is usually topped with thinly chopped scallions. Other common toppings include tempura, often prawn or kakiage (a type of mixed tempura fritter), or aburaage, a type of deep-fried tofu pockets seasoned with sugar, mirin, and soy sauce. A thin slice of kamaboko, a halfmoon-shaped fish cake, is often added. Shichimi can be added to taste.

Source: https://en.wikipedia.org/wiki/Udon
&nbsp
Tsukemono (漬物, literally "pickled things") are Japanese preserved vegetables (usually pickled in salt, brine,[1] or a bed of rice bran).[2] They are served with rice as an okazu (side dish), with drinks as an otsumami (snack), as an accompaniment to or garnish for meals, and as a course in the kaiseki portion of a Japanese tea ceremony.

Source: https://en.wikipedia.org/wiki/Tsukemono
&nbsp
Yakitori (Japanese: 焼き鳥) is a Japanese type of skewered chicken. Its preparation involves skewering the meat with kushi (串), a type of skewer typically made of steel, bamboo, or similar materials. Afterwards, they are grilled over a charcoal fire. During or after cooking, the meat is typically seasoned with tare sauce or salt.

Source: Yakitori
&nbsp
Tempura (天ぷら or 天麩羅 tenpura, [tẽ̞mpɯᵝɾa]) is a Japanese dish usually consisting of seafood or vegetables that have been battered and deep fried. The dish was influenced by fritter-cooking techniques introduced by Portuguese residing in Nagasaki in the 16th century, and the name "tempura" relates to that origin.

Source: https://en.wikipedia.org/wiki/Tempura
&nbsp
Sushi (すし, 寿司, 鮨, pronounced [sɯꜜɕi] or [sɯɕiꜜ]) is a Japanese dish of specially prepared vinegared rice (鮨飯 sushi-meshi), usually with some sugar and salt, combined with a variety of ingredients (ネタ neta), such as seafood, vegetables, and occasionally tropical fruits. Styles of sushi and its presentation vary widely, but the key ingredient is "sushi rice", also referred to as shari (しゃり), or sumeshi (酢飯). The term sushi is no longer used in its original context and literally means "sour-tasting."

Source: https://en.wikipedia.org/wiki/Sushi
...