This List is closed to voting and commenting
USA Top 10 Online Shopping Websites
| | | |
| --- | --- | --- |
| &nbsp &nbsp 0 | &nbsp &nbsp 0 | &nbsp &nbsp 0 |
By:
jeric elnar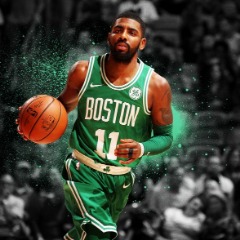 Online shopping is a form of electronic commerce which allows consumers to directly buy goods or services from a seller over the Internet using a web browser. Consumers find a product of interest by visiting the website of the retailer directly or by searching among alternative vendors using a shopping search engine, which displays the same product's availability and pricing at different e-retailers. As of 2016, customers can shop online using a range of different computers and devices, including desktop computers, laptops, tablet computers and smartphones.
Wikipedia
&nbsp
Best Buy Co., Inc. is an American multinational consumer electronics retailer headquartered in Richfield, Minnesota. It was originally founded by Richard M. Schulze and James Wheeler in 1966[2] as an audio specialty store called Sound of Music. In 1983, it was rebranded under its current name with more emphasis placed on consumer electronics.
&nbsp
The Home Depot Inc. or Home Depot is an American home improvement supplies retailing company that sells tools, construction products, and services. The company is headquartered at the Atlanta Store Support Center in unincorporated Cobb County, Georgia (with an Atlanta mailing address).

It operates many big-box format stores across the United States (including all 50 states, the District of Columbia, Puerto Rico, the Virgin Islands, and Guam), all 10 provinces of Canada, and the country of Mexico. The MRO company Interline Brands is also owned by The Home Depot with 70 distribution centers across the United States.[3][4]

The Home Depot is the largest home improvement retailer in the United States, ahead of rival Lowe's.
&nbsp
Etsy is an e-commerce website focused on handmade or vintage items and supplies, as well as unique factory-manufactured items. These items cover a wide range, including art, photography, clothing, jewelry, food, bath and beauty products, quilts, knick-knacks, and toys. Many sellers also sell craft supplies such as beads, wire and jewelry-making tools. All vintage items must be at least 20 years old.[2] The site follows in the tradition of open craft fairs, giving sellers personal storefronts where they list their goods for a fee of US$0.20 per item.
&nbsp
Kohl's Corporation is an American department store retailing chain. The first Kohl's store was a corner grocery store opened in Milwaukee, Wisconsin in 1927 by Polish immigrant Maxwell Kohl.[5][6] The company's first department store opened in September 1962.[7] British American Tobacco Company took a controlling interest in the company in 1972, and in 1979, the Kohl family left the management of the company. A group of investors purchased the company in 1986 from British-American Tobacco and took it public in 1992.
&nbsp
Newegg Inc. is an online retailer of items including computer hardware and consumer electronics. It is based in City of Industry, California, in the United States.

In 2016, Liaison Interactive (SZSE: 002280), a Chinese tech company, acquired majority stake in Newegg in an investment deal.
&nbsp
Zappos.com is an online shoe and clothing retailer based in Las Vegas, Nevada.[4] The company was founded in 1999 by Nick Swinmurn and launched under the domain name Shoesite.com. In July 2009, Amazon announced that it would acquire Zappos it in an all-stock deal worth around $1.2 billion.
&nbsp
Walmart Inc. (formerly Wal-Mart Stores, Inc.) is an American multinational retail corporation that operates a chain of hypermarkets, discount department stores, and grocery stores.[8] Headquartered in Bentonville, Arkansas, the company was founded by Sam Walton in 1962 and incorporated on October 31, 1969. It also owns and operates Sam's Club retail warehouses.[9][10] As of January 31, 2018, Walmart has 11,718 stores and clubs in 28 countries, operating under 59 different names.[1][2][11] The company operates under the name Walmart in the United States and Canada, as Walmart de México y Centroamérica in Mexico and Central America, as Asda in the United Kingdom, as the Seiyu Group in Japan, and as Best Price in India. It has wholly owned operations in Argentina, Chile, Brazil, and Canada.
&nbsp
eBay Inc. (/ˈiːˌbeɪ/ EE-bay) is an American multinational e-commerce corporation based in San Jose, California that facilitates consumer-to-consumer and business-to-consumer sales through its website. eBay was founded by Pierre Omidyar in 1995, and became a notable success story of the dot-com bubble. eBay is a multibillion-dollar business with operations in about 30 countries, as of 2011.[2] The company manages eBay.com, an online auction and shopping website in which people and businesses buy and sell a wide variety of goods and services worldwide. The website is free to use for buyers, but sellers are charged fees for listing items after a limited number of free listings, and again when those items are sold.
&nbsp
Amazon.com, Inc., doing business as Amazon (/ˈæməˌzÉ'n/), is an American electronic commerce and cloud computing company based in Seattle, Washington, that was founded by Jeff Bezos on July 5, 1994. The tech giant is the largest Internet retailer in the world as measured by revenue and market capitalization, and second largest after Alibaba Group in terms of total sales.[3] The amazon.com website started as an online bookstore and later diversified to sell video downloads/streaming, MP3 downloads/streaming, audiobook downloads/streaming, software, video games, electronics, apparel, furniture, food, toys, and jewelry. The company also produces consumer electronics—Kindle e-readers, Fire tablets, Fire TV, and Echo—and is the world's largest provider of cloud infrastructure services (IaaS and PaaS).[4] Amazon also sells certain low-end products under its in-house brand AmazonBasics.
...