This List is closed to voting and commenting
Greatest Electronic Artists of All Time
| | | |
| --- | --- | --- |
| &nbsp &nbsp 0 | &nbsp &nbsp 0 | &nbsp &nbsp 0 |
By:
jeric elnar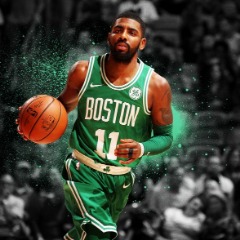 Greatest electronic artist of all time.
&nbsp
Nero (stylised as NERO) is a British electronic music trio composed of members Daniel "Dan" Stephens, Joseph "Joe" Ray and Alana Watson.[1][2] On 12 August 2011, they released their debut studio album, Welcome Reality,[3] which reached number one in the UK Albums Chart.[4] In August 2012, "Promises" received a Gold certification in the United States. On 10 February 2013, Nero won a Grammy Award for their collaborative remix of "Promises" with Skrillex.[5] Their second studio album, Between II Worlds, was released on 11 September 2015.

https://en.wikipedia.org/wiki/Nero_(band)
&nbsp
The Prodigy are an English electronica group from Braintree, Essex, formed in 1990 by keyboardist and songwriter Liam Howlett. The first line-up of the band also included Maxim (MC and vocalist), Keith Flint (dancer and vocalist), Leeroy Thornhill (dancer and live keyboardist), and female dancer and vocalist Sharky. Along with the Chemical Brothers, Fatboy Slim, and other acts, the Prodigy have been credited as pioneers of the big beat genre, which achieved mainstream popularity in the 1990s.

https://en.wikipedia.org/wiki/The_Prodigy
&nbsp
The Glitch Mob is an American electronic music group from Los Angeles, California. It consists of edIT (Edward Ma), Boreta (Justin Boreta) and Ooah (Josh Mayer). Chris Martins of LA Weekly noted that they "have undoubtedly found the largest audience of any L.A. beat scene artist yet."[1]

https://en.wikipedia.org/wiki/The_Glitch_Mob
&nbsp
Kraftwerk (German: [ˈkʁaftvɛɐ̯k], "power station") is a German band formed in Düsseldorf in 1970 by Ralf Hütter and Florian Schneider.[5] Widely considered to be innovators and pioneers of electronic music, they were among the first successful acts to popularize the genre.[6] The group began as part of West Germany's experimental krautrock scene in the early 1970s before embracing electronic instrumentation, including synthesizers, drum machines, vocoders, and self-made instruments, in the middle of the decade. On commercially successful albums such as Autobahn (1974), Trans-Europe Express (1977), and The Man-Machine (1978), Kraftwerk developed a self-described "robot pop" style that combined electronic music with pop melodies, sparse arrangements, and repetitive rhythms, while adopting a stylized image including matching suits.

https://en.wikipedia.org/wiki/Kraftwerk
&nbsp
Knife Party are an Australian electronic music duo comprising Rob Swire and Gareth McGrillen, two members of the drum and bass band Pendulum.

Knife Party were placed at #53 on Top 100 DJs poll, #22 on thedjlist and #9 based on 2013–14 data by Topple Track and JustGo Music.[1][2] The duo have also worked with other artists such as Swedish House Mafia, Steve Aoki, MistaJam, Foreign Beggars, I See MONSTAS, Tom Staar and Tom Morello.

https://en.wikipedia.org/wiki/Knife_Party
&nbsp
Anton Zaslavski (Russian: Антон Заславский;[a] born 2 September 1989), known professionally as Zedd (/ˈzɛd/; derived from the first letter of his surname),[7] is a Russian-German record producer, DJ, multi-instrumentalist and songwriter.[2][8] He primarily produces and performs electro house music,[9] but has diversified his genre and musical style, drawing influences from progressive house, dubstep, and classical music.

https://en.wikipedia.org/wiki/Zedd
&nbsp
Richard David James (born 18 August 1971), best known by his main alias Aphex Twin, is an English musician. He is best known for his influential and idiosyncratic work in styles such as ambient techno and IDM during the 1990s,[1][2] and is among the most acclaimed figures in contemporary electronic music.[3][4]

https://en.wikipedia.org/wiki/Aphex_Twin
&nbsp
Sonny John Moore (born January 15, 1988), known professionally as Skrillex, is an American electronic dance music producer, DJ, singer, songwriter and musician. Growing up in Northeast Los Angeles and in Northern California, he joined the American post-hardcore band From First to Last as the lead singer in 2004, and recorded two studio albums with the band (Dear Diary, My Teen Angst Has a Body Count, 2004, and Heroine, 2006) before leaving to pursue a solo career in 2007.[2][3] He began his first tour as a solo artist in late 2007. After recruiting a new band lineup, Moore joined the Alternative Press Tour to support bands such as All Time Low and The Rocket Summer, and appeared on the cover of Alternative Press' annual "100 Bands You Need to Know" issue.[4]

https://en.wikipedia.org/wiki/Skrillex
&nbsp
Joel Thomas Zimmerman (born January 5, 1981), known professionally as Deadmau5 (stylized as deadmau5; pronounced "dead mouse"), is a Canadian electronic music producer, DJ, musician, and composer. Zimmerman produces a variety of styles within the progressive house genre and sometimes other forms of electronic music. His works have been included in numerous compilation albums, such as Tiësto's In Search of Sunrise 6: Ibiza, and his tracks have also been included and presented on Armin van Buuren's A State of Trance radio show.

https://en.wikipedia.org/wiki/Deadmau5
&nbsp
Daft Punk are a French electronic music duo from Paris formed in 1993 by Guy-Manuel de Homem-Christo and Thomas Bangalter.[5][6][7][8] The duo achieved significant popularity in the late 1990s as part of the French house movement and had continuous success in the years following, combining elements of house music with funk, techno, disco, rock and synthpop influences.[2][6][7][9] They are also known for their visual stylization and disguises associated with their music; the duo have worn ornate helmets and gloves to assume robot personas in most of their public appearances since 2001 and rarely grant interviews or appear on television. The duo were managed from 1996 to 2008 by Pedro Winter (also known as Busy P), the head of Ed Banger Records.

https://en.wikipedia.org/wiki/Daft_Punk
...