This List is closed to voting and commenting
Netflix Top 10 Comedy Shows
| | | |
| --- | --- | --- |
| &nbsp &nbsp 0 | &nbsp &nbsp 0 | &nbsp &nbsp 1 |
By:
michael baybay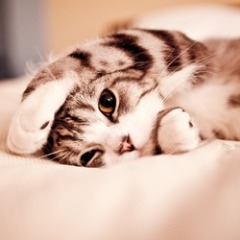 Netflix top 10 comedy shows.
&nbsp
American Vandal is an American television mockumentary series that premiered on Netflix on September 15, 2017. The series is a satire of true crime documentaries such as Making a Murderer and Serial (which it is explicitly compared to in episode 4). American Vandal was created by Dan Perrault and Tony Yacenda, with Dan Lagana acting as the showrunner. On October 26, 2017, Netflix renewed the series for an eight-episode second season, which will premiere in 2018.

https://en.wikipedia.org/wiki/American_Vandal
&nbsp
Freaks and Geeks is an American teen comedy-drama television series created by Paul Feig and executive-produced by Judd Apatow that aired on NBC during the 1999–2000 television season. The show follows gifted high schooler Lindsay Weir, who befriends a gang of slacker "freaks", and her younger brother Sam, as he and his geek friends navigate high school. Eighteen episodes were completed, but the series was canceled after only 12 had aired.[1] A fan campaign persuaded NBC to broadcast three of the remaining episodes in July 2000, with the rest of the unaired episodes airing that fall[2] on Fox Family Channel.[3]

https://en.wikipedia.org/wiki/Freaks_and_Geeks
&nbsp
Extras is a British sitcom about extras working in television, film, and theatre. The series was co-produced by the BBC and HBO and was created, written, and directed by Ricky Gervais and Stephen Merchant, both of whom also starred in it. Extras follows the lives of Andy Millman (Gervais), his platonic friend Maggie Jacobs (Ashley Jensen), and Andy's substandard agent and part-time retail employee Darren Lamb (Merchant) as Millman muddles through life as an anonymous "background performer" who eventually finds success as a B-level sitcom star.

https://en.wikipedia.org/wiki/Extras_(TV_series)
&nbsp
Unbreakable Kimmy Schmidt is an American web television sitcom created by Tina Fey and Robert Carlock, starring Ellie Kemper in the title role, that has streamed on Netflix since March 6, 2015.[1] Originally set for a 13-episode first season on NBC for spring 2015, the show was sold to Netflix and given a two-season order.[2]

The series follows 29-year-old Kimmy Schmidt (Kemper) as she adjusts to life in New York City after her rescue from a doomsday cult in the fictional town of Durnsville, Indiana, where she and three other women were held by Reverend Richard Wayne Gary Wayne (Jon Hamm) for 15 years.

https://en.wikipedia.org/wiki/Unbreakable_Kimmy_Schmidt
&nbsp
BoJack Horseman is an American adult animated comedy-drama series created by Raphael Bob-Waksberg. The series stars Will Arnett as the title character, with a supporting cast including Amy Sedaris, Alison Brie, Paul F. Tompkins, and Aaron Paul. The series' first season premiered on August 22, 2014, on Netflix, with a Christmas special premiering on December 19. The show is designed by the cartoonist Lisa Hanawalt, who had previously worked with Bob-Waksberg on the webcomic Tip Me Over, Pour Me Out.[3]

https://en.wikipedia.org/wiki/BoJack_Horseman
&nbsp
Crazy Ex-Girlfriend is an American romantic musical comedy-drama television series which premiered on October 12, 2015, on The CW.[7][8] The series was created by Rachel Bloom and Aline Brosh McKenna, and stars Bloom in the lead role.

On April 2, 2018, The CW renewed the series for a fourth and final season, which will contain 18 episodes and premiere on October 12, 2018.[9][10][11]

https://en.wikipedia.org/wiki/Crazy_Ex-Girlfriend_(TV_series)
&nbsp
The Good Place is an American fantasy-comedy television series created by Michael Schur. The series premiered on September 19, 2016, on NBC.

The series focuses on Eleanor Shellstrop (Kristen Bell), a woman who wakes up in the afterlife and is introduced by Michael (Ted Danson) to "The Good Place", a Heaven-like utopia he designed, in reward for her righteous life. She realizes that she was sent there by mistake and must hide her morally imperfect behavior and try to become a better person. William Jackson Harper, Jameela Jamil and Manny Jacinto co-star as other residents of "The Good Place", together with D'Arcy Carden as Janet, an artificial being helping the inhabitants.

https://en.wikipedia.org/wiki/The_Good_Place
&nbsp
Arrested Development is an American television sitcom created by Mitchell Hurwitz, which originally aired on Fox for three seasons from November 2, 2003, to February 10, 2006. The show follows the fictitious Bluth family, a formerly wealthy and habitually dysfunctional family. It is presented in a serialized format, incorporating handheld camera work and voice-over narration, as well as the use of occasional archival photos and historical footage. The show also maintains numerous running gags and catchphrases throughout each season, and the series as a whole. Ron Howard serves as both an executive producer and the series' uncredited omniscient narrator. Set in Newport Beach, California, Arrested Development was filmed primarily in Culver City and Marina del Rey.[1]

https://en.wikipedia.org/wiki/Arrested_Development_(TV_series)
&nbsp
Parks and Recreation is an American political satire television sitcom created by Greg Daniels and Michael Schur. The series aired on NBC from April 9, 2009 to February 24, 2015, for 125 episodes, over seven seasons.[2][3][4][5] The series stars Amy Poehler as Leslie Knope, a perky, mid-level bureaucrat in the Parks Department of Pawnee, a fictional town in Indiana. The ensemble and supporting cast featured Rashida Jones as Ann Perkins, Paul Schneider as Mark Brendanawicz, Aziz Ansari as Tom Haverford, Nick Offerman as Ron Swanson, Aubrey Plaza as April Ludgate-Dwyer (née Ludgate), Chris Pratt as Andy Dwyer, Adam Scott as Ben Wyatt, Rob Lowe as Chris Traeger, Jim O'Heir as Garry "Jerry", "Larry", or "Terry" Gergich, Retta as Donna Meagle, and Billy Eichner as Craig Middlebrooks.

https://en.wikipedia.org/wiki/Parks_and_Recreation
&nbsp
The Office is an American television sitcom that aired on NBC from March 24, 2005, to May 16, 2013, lasting nine seasons.[1] It is an adaptation of the original BBC series of the same name and was adapted for American television by Greg Daniels, a veteran writer for Saturday Night Live, King of the Hill, and The Simpsons. It was co-produced by Daniels's Deedle-Dee Productions, and Reveille Productions (later Shine America), in association with Universal Television. The original executive producers were Greg Daniels, Howard Klein, Ben Silverman, Ricky Gervais, and Stephen Merchant, with numerous others being promoted in later seasons.

https://en.wikipedia.org/wiki/The_Office_(U.S._TV_series)
...