This List is closed to voting and commenting
Top 10 Beaches to Visit in 2018
| | | |
| --- | --- | --- |
| &nbsp &nbsp 0 | &nbsp &nbsp 0 | &nbsp &nbsp 0 |
By:
marken resoor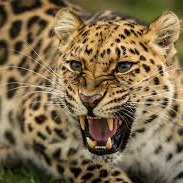 Top 10 beaches to visit in 2018.
&nbsp
Fig Tree Bay is a sandy beach in the resort of Protaras, Cyprus. In 2011, TripAdvisor declared it to be the third best beach in Europe,[1] but it dropped to 13th place in 2013.[2]

As with all beaches in Cyprus, access to the public is free, whilst bed and umbrella hire is chargeable. A municipal car park provides parking within a short walk. The sandy beach stretches for 500m and the waters are clean enough for the beach to have been awarded blue flag designation.[3] The beach, which runs the length of its own cove, takes its name from the fig trees located close to the coast.

https://en.wikipedia.org/wiki/Fig_Tree_Bay
&nbsp
Falésia Beach (Portuguese: Praia da Falésia, meaning Cliff Beach) is a beach in Albufeira, Algarve, southern Portugal. It has a cliff that begins in the Barranco das Belharucas Beach and extends to Vilamoura.

https://en.wikipedia.org/wiki/Fal%C3%A9sia_Beach
&nbsp
Elafonisi (Greek: Ελαφονήσι [elafoˈnisi] "deer island") is an island located close to the southwestern corner of the Mediterranean island of Crete, of which it is administratively a part, in the regional unit of Chania. When the weather is fine it is possible to walk to the island through the shallow water. The island is a protected nature reserve. It is known for its pink sand beaches, created by tidal and wave-induced deposits of pigmented microorganisms living in a symbiotic relationship with native seaweed.

https://en.wikipedia.org/wiki/Elafonisi
&nbsp
The Turks and Caicos Islands (/tɜːrks/ and /ˈkeɪkəs, -koʊs, -kɒs/), or TCI for short, are a British Overseas Territory consisting of the larger Caicos Islands and smaller Turks Islands, two groups of tropical islands in the Lucayan Archipelago of the Atlantic Ocean and northern West Indies. They are known primarily for tourism and as an offshore financial centre. The resident population is 31,458 as of 2012[2] of whom 23,769 live on Providenciales in the Caicos Islands.

https://en.wikipedia.org/wiki/Turks_and_Caicos_Islands
&nbsp
Varadero is best known as a tourist resort town, with more than 20 km of white sandy beaches. The first tourists visited Varadero as early as the 1870s, and for years it was considered an elite resort. In 1910 the annual rowing regatta was started; five years later the first hotel, named Varadero, which later was renamed as Club Nautico, was built. Tourism grew in the early 1930s as Irénée du Pont, an American millionaire, built his estate on the peninsula (now Maison Xanadu or DuPont House). Many famous and infamous people stayed in Varadero, for example: Al Capone.[6]

https://en.wikipedia.org/wiki/Varadero
&nbsp
Eagle Beach (or Arend Beach) is a beach and neighborhood of Oranjestad, Aruba. The neighborhood is famous for its many low-rise resorts and wide public beach.[1] It has soft white sand and has been rated one of the best beaches in the world. Another of Aruba's most popular beaches is Baby Beach.[citation needed]

This is not a nude beach. Public nudity is illegal on Aruba. Topless sunbathing is tolerated on beaches in resort areas, however this is not allowed on resort grounds. Topless beaches include The Renaissance Island and De Palm Island. These islands have adult beach areas where topless sunbathing and swimming are allowed.[2]

https://en.wikipedia.org/wiki/Eagle_Beach
&nbsp
The Beach of La Concha (Basque: Kontxa Hondartza [ˈkontʃa onˈdartsÌ»a], Spanish: Playa de La Concha [ˈplaʝa ðe la ˈkoɲtʃa]) is a beach in the Bay of La Concha (Shell, in Spanish, due to its shape) in San Sebastián (Basque Country). It is one of the most famous urban beaches in Europe.

It is a sandy beach and shallow substrate, in which the tide fluctuation affects greatly the area available for use. It can be considered an urban beach in widespread use.

https://en.wikipedia.org/wiki/Beach_of_La_Concha
&nbsp
Clearwater Beach includes a resort area and a residential area on the Gulf of Mexico in Pinellas County on the west central coast of Florida. Located just west over the Intracoastal Waterway by way of the Clearwater Memorial Causeway from the city of Clearwater, Florida, of which it is part, Clearwater Beach is at a geographic latitude of 27.57 N and longitude 82.48 W.

https://en.wikipedia.org/wiki/Clearwater_Beach
&nbsp
Bávaro is a tourist area in Punta Cana, located in La Altagracia province, the easternmost province of the Dominican Republic.[1] Bavaro was developed together with the resort area and tourist region of Punta Cana, as a town for resort workers. As hotels started to rise along the east coast, north from Punta Cana, Bavaro itself became a center of services.

https://en.wikipedia.org/wiki/B%C3%A1varo
&nbsp
Isla Mujeres (Spanish pronunciation: ['izla mu'xeɾes], Spanish for "Women Island") is an island in the Caribbean Sea, about 13 kilometres (8.1 mi) off the Yucatán Peninsula coast. The island is some 7 kilometres (4.3 mi) long and 650 metres (2,130 ft) wide. To the east is the Caribbean Sea with a strong surf and rocky coast, and to the west the skyline of Cancún can be seen across the clear waters. In the 2010 census, the namesake town on the island had a population of 12,642 inhabitants.[1]

https://en.wikipedia.org/wiki/Isla_Mujeres
...