This List is closed to voting and commenting
Television Theme Songs Sung by Actors from The Show
| | | |
| --- | --- | --- |
| &nbsp &nbsp 0 | &nbsp &nbsp 0 | &nbsp &nbsp 0 |
By:
John Ross E.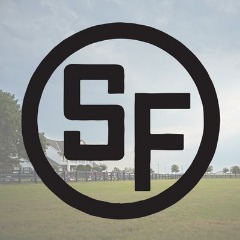 It seems as if every actor wants to be a singer and every singer wants to be an actor. Few entertainers, however, are skilled enough to excel at both. Over the decades, however, some multi-talented, multi-tasking stars stepped up to the microphone to belt out the theme songs to their television shows. There are many more than we list here, and it's a practice that continues to this day on sitcoms like New Girl.

Here are a dozen memorable theme songs — some obvious, some more obscure — that were sung by cast members.
&nbsp
"Now this is a story…" of how Will Smith went on to become the biggest actor in Hollywood, leaving DJ Jazzy Jeff in the dust. Thanks to the upbeat rapper, we were all dreaming of drinking orange juice out of champagne glasses. Classy!
&nbsp
"Jump! Down on Jump Streeeet!" Holly Robinson (as she was then known) could have carved a decent career in teen pop. As an added bonus, co-stars Johnny Depp and Peter Deluise were the ones shouting "Jump!" in the background.
&nbsp
For The Fall Guy, the manly star crooned a tongue-in-cheek country tune that name dropped Farrah Fawcett, Bo Derek, Sally Field, Jaclyn Smith, Cheryl Ladd, Cheryl Tiegs, Raquel Welch, Robert Redford, Clint Eastwood and Burt Reynolds.
&nbsp
Gibbs may have played the sharp-tongued housewife living in a D.C. apartment building, but she sang the theme with a smooth, sweet voice.
&nbsp
After acting alongside a chimp on B.J. and the Bear, Evigan made a major upgrade with Paul Reiser on this family sitcom. He also got to show off his new-wave pipes on a stereotypically slick and bouncy '80s TV theme song.
&nbsp
Bluesy soul met 1980s synth-pop in this hot number that kicked off Gimme a Break! Her sassy, powerful voice was more than enough to make Joey Lawrence proclaim, "Whoa!"
&nbsp
Months before he took on Darth Vader, Mark Hamill played elder brother David on this family sitcom. He left after the pilot episode, replaced by Grant Goodeve. The heartthrob had the teen idol role down pat, as evidenced by his buttery vocals.
&nbsp
Though the Happy Days spin-off was set during the mid-'60s and the peak of the British Invasion, this love duet is 100% pure, delicious 1970s cheese.
&nbsp
The titular star of Alice, Lavin is a veteran of Broadway and cabaret stages, going back to her role in the 1966 superhero musical It's a Bird...It's a Plane...It's Superman.
&nbsp
Everyone knows this one, but we would be remiss to not include Stapleton's shrieking vocal chords.
&nbsp
The bubblegum psychedelic band Peppermint Trolley Company originally performed this classic sing-along, but the Brady Kids rightfully took over in season two.
...