This List is closed to voting and commenting
Top 10 Cities to Visit in the Middle East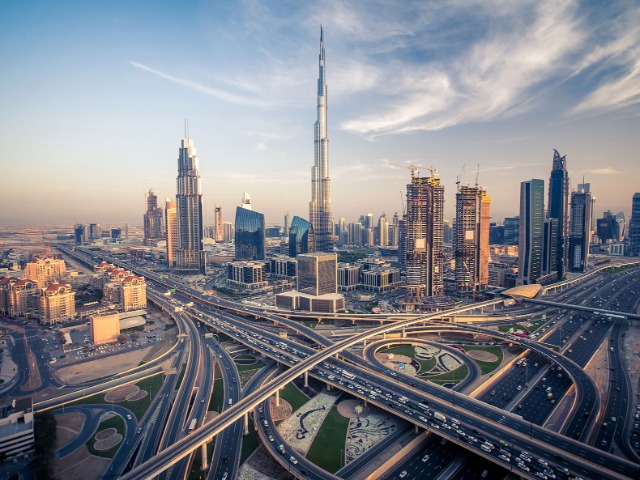 | | | |
| --- | --- | --- |
| &nbsp &nbsp 0 | &nbsp &nbsp 0 | &nbsp &nbsp 0 |
By:
Alison Parker

Although plagued by religious and social tensions, the Middle East is one of the most fascinating parts of the world, with some of the most breathtaking places and wonders anywhere. Contrary to what may be believed by many in the West, it is perfectly safe to travel to large parts of the region (particularly Turkey, Jordan, United Arab Emirates and Israel), and most of it really is a must-see destination at least once in a lifetime.

Which Middle East city might charm you to decide where to travel next? The heat is on!
&nbsp
The lowest point on earth borders Israel and Jordan and allows you to experience a natural phenomenon -- floating weightlessly. It's best experienced on the Jordan side, where there are some wonderful resorts to stay at. Its saline waters have attracted visitors for thousands of years, and the surrounding mountains offer a beautiful backdrop.
&nbsp
You'll soon be hearing a lot more about Doha. Qatar's capital is working to become a major world city, building grand hotels, an impressive skyline with stunning modern architecture, and world-class cultural attractions (one of them is the monumental Museum of Islamic Arts standing on a purpose-built island). The city's prosperity has given it a sense of optimism, and some call it "the new Dubai."
&nbsp
The greatest storybook Egyptian temples are found here in all their ruined splendor. There's the Valley of the Kings and Karnak temple, two mesmerizing attractions that tell stories of pharaohs, mummies, and long-lost cultures. Karnak is especially stunning, known as the largest temple ever built, with massive awe-inspiring columns.
&nbsp
It's one of the world's most surprising cities, combining a bit of New York, Rio, and Miami. Although it's unique for being a mostly Jewish city, it likes to see itself as a cosmopolitan place, always with the feeling of being on holiday. It buzzes for 24 hours, with impressive nightlife and seafront partying. The fine weather helps, as does a vibrant, young population.
&nbsp
The UAE's capital also wants to become the major cultural capital of the Middle East. For that it's creating new homes for the Guggenheim and Louvre museums, and that alone will make it one of the world's must-go cities. Set in a series of islands, it's already an attractive destination, with sky-high architecture and one of the world's biggest mosques that may be visited by non-Muslims.
&nbsp
The city of the future is already a city of the present. It's all about the new and the newer, the big and the bigger, and trying to outdo itself and the competition. Hoping to become the great modern metropolis, it's now one of the world's main city destinations, home to the world's grandest hotels on a magnificent waterfront location. Visiting Dubai is getting a glimpse of the future.
&nbsp
All of Jordan is filled with magic and wonder, culminating in Petra. This ancient city hewn from rock is unlike anywhere else on earth, with great sculpted temples created by desert tribes. This is one of the most remarkable cities ever built, and it's especially spectacular as the sun sets and at night.
&nbsp
It's in Europe and in Asia and it's the place that mostly mixes East and West in the Middle East. A great imperial capital for almost sixteen centuries, this is old Constantinople, still filled with architectural splendor. There's the Blue Mosque and Hagia Sophia and other great cultural attractions, but today Istanbul is also a cosmopolitan city that mixes tradition and modern sophistication. End your visit by overlooking the Bosphorus and the entire city from a rooftop bar.
&nbsp
Although it's currently a place to avoid, at some point the social and political turmoil will die down and Cairo will once again be one of the world's must-go destinations. There's the beautiful setting by the Nile, and amid all the chaos is faded grandeur in Paris-like architecture downtown. But it's as a gateway to the Giza pyramids and the spectacular treasures of the Egyptian Museum that should place Cairo on anyone's travel list.
&nbsp
Being in this fascinating city is going back 3000 years in history. It's the spiritual center of the world, holy to the three great monotheistic faiths, Judaism, Christianity and Islam. Whatever your religion (and even if you don't have one), you can't help becoming intrigued by the life and architecture of the place, as you go through a maze of alleys and bazaars.
.