This List is closed to voting and commenting
Favorite TV Characters (Modern Family)
| | | |
| --- | --- | --- |
| &nbsp &nbsp 0 | &nbsp &nbsp 0 | &nbsp &nbsp 0 |
By:
John Ross E.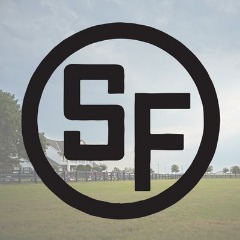 Modern Family is an American television mockumentary family sitcom that premiered on ABC on September 23, 2009, which follows the lives of f Jay Pritchett and his family.
Wikipedia
&nbsp
Lillian Elizabeth "Lily" Tucker-Pritchett is the adoptive daughter of Cameron and Mitchell.
&nbsp
Cameron Scott "Cam" Tucker is Mitchell's husband of eight years, and one of Lily's fathers.
&nbsp
Mitchell (Mitch) Vincent Pritchett is Jay's son; Claire's younger brother, Gloria's step-son, Manny's step-brother, Joe's half-brother, Haley, Alex and Luke's uncle; one of Lily's fathers; and partner of eight years to Cameron.
&nbsp
Fulgencio Joseph "Joe" Pritchett is Gloria and Jay's son.
&nbsp
Manuel Alberto "Manny" Delgado (Rico Rodriguez), Gloria's son from her first marriage and step-son to Jay
&nbsp
Gloria Maria Ramírez-Pritchett is Jay's second wife and mother to Manny and Joe.
&nbsp
Jay Francis Pritchett (Ed O'Neill) is the father of Claire, Mitchell and Joe; husband of Gloria; maternal grandfather of Haley, Alex and Luke; adoptive grandfather of Lily; father-in-law of Phil and Cam; and step-father of Manny.
&nbsp
Philip Humphrey "Phil" Dunphy is the hudband of Claire and father of Hayley, Alex, and Luke
&nbsp
Claire Melinda Dunphy is oldest child of Jay and DeDe Pritchett and older sister to Michell Pritchett
&nbsp
Lucas Philip "Luke" Dunphy is youngest child of Phil and Claire and baby brother to Alex and Hayley
&nbsp
Haley Gwendolyn Dunphy is the eldest child of Claire and Phil Dunphy and the sister of Luke and Alex.
&nbsp
Alexandra Anastasia "Alex" Dunphy is the middle child of Claire and Phil Dunphy.
...