Casino Royale (2006)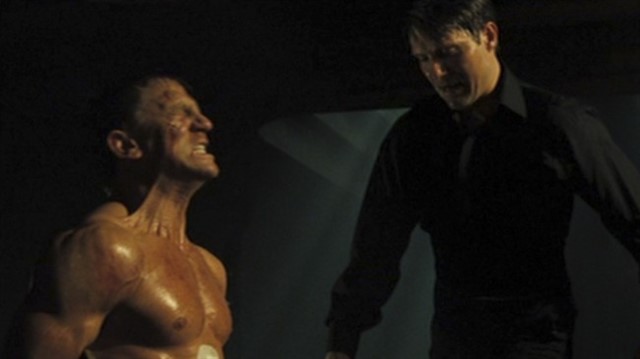 Stay with me. Yes. Casino Royale. Think about it. The greatest sublimated sex scene in film history. Better than the train into the tunnel in North by Northwest (1959). Better than the chess game in The Thomas Crown Affair (1968). Instead, it's Bond (Daniel Craig), barely conscious and dragged into the rusty bowels of a moored torture tanker. Naked and bound, 007 is rammed into a seatless chair, forcing his balls to poke through.
Casino Royale (2006) is found in...
...