Babe Didrikson Zaharias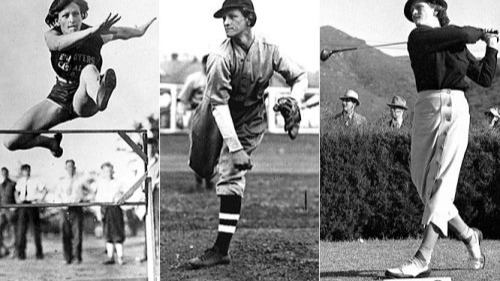 Babe Didrikson Zaharias defied traditional femininity and proved that women can make exceptional athletes. As "the World's Greatest Woman Athlete," Zaharias dominated tennis, track and field, basketball, golf and baseball. Born Mildred Ella Didrikson, Zaharias got the nickname "Babe" after baseball great Babe Ruth, reflecting her baseball abilities. Her participation in several sports at Beaumont High School in Beaumont, Texas was varied and exemplary. She won two gold medals and a silver medal in track and field at the 1932 Olympics.

Though very athletically talented, it was said that golf was her sport. She won 82 tournaments, including amateur and professional, and was a founding member of the Ladies Professional Golf Association. She met her husband, professional wrestler George Zaharias, while playing golf; they married in 1938. She died from colon cancer in 1956 at age 45. Among Babe Didrikson Zaharias's legacy are a museum dedicated to her in Beaumont and topping several greatest athlete lists in the media.
Babe Didrikson Zaharias is found in...
...