This List is closed to voting and commenting
Entertainer of the Year
| | | |
| --- | --- | --- |
| &nbsp &nbsp 0 | &nbsp &nbsp 0 | &nbsp &nbsp 0 |
By:
Kelly Tracy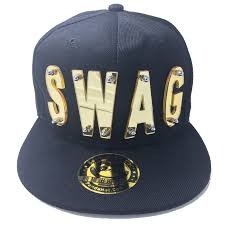 The NAACP Image Award is an annual awards ceremony presented by the U.S.-based National Association for the Advancement of Colored People (NAACP) to honor outstanding African Americans[citation needed] in film, television, music, and literature.[1] Similar to other awards, like the Oscars and the Grammys, the over 40 categories of the Image Awards are voted on by the award organization's members (in this case, NAACP members). Honorary awards (similar to the Academy Honorary Award) have also been included, such as the President's Award, the Chairman's Award, the Entertainer of the Year, and the Hall of Fame Award.
Wikipedia
&nbsp
Ryan Kyle Coogler (born May 23, 1986)[1] is an American film director, producer, and screenwriter. His first feature film, Fruitvale Station (2013), won the top audience and grand jury awards in the U.S. dramatic competition at the 2013 Sundance Film Festival.[2] He has since co-written and directed the seventh film in the Rocky series, Creed (2015), and the Marvel film Black Panther (2018), the latter of which broke numerous box office records and became the highest-grossing film of all time by a black director.[3]
Coogler's films have received significant critical acclaim and commercial success.[4] In 2013, he was included on Time's list of the 30 people under 30 who are changing the world.[5] His work has been hailed by critics for centering on often overlooked cultures and characters—most notably black people.
Wikipedia
&nbsp
Regina Rene King (born January 15, 1971)[1] is an American actress and television director.[2] She is the recipient of various accolades including an Academy Award, a Golden Globe Award, and three Primetime Emmy Awards.
King first gained attention in 1985 as Brenda Jenkins in the NBC television series 227. She would go on to star in both television and film, rising to greater prominence with roles like Dana Jones in Friday (1995), Marcee Tidwell in Jerry Maguire (1996), Riley and Huey Freeman on the hit animated series The Boondocks, and Detective Lydia Adams on Southland. For Southland, she earned two Critics' Choice Award nominations for Best Supporting Actress in a Drama Series in 2012 and 2013. In 2018, her performance as Sharon Rivers in the film If Beale Street Could Talk earned her the Academy Award and Golden Globe Award for Best Supporting Actress.
Wikipedia
&nbsp
LeBron Raymone James Sr. (/ləˈbrɒn/; born December 30, 1984) is an American professional basketball player for the Los Angeles Lakers of the National Basketball Association (NBA). He is often considered the best basketball player in the world and regarded by some as the greatest player of all time.[1][2][3][4] His accomplishments include four NBA Most Valuable Player Awards, three NBA Finals MVP Awards, and two Olympic gold medals. James has appeared in fifteen NBA All-Star Games and been named NBA All-Star MVP three times. He won the 2008 NBA scoring title, is the all-time NBA playoffs scoring leader, and is fourth in all-time career points scored. He has been voted onto the All-NBA First Team twelve times and the All-Defensive First Team five times.
Wikipedia
&nbsp
Chadwick Aaron Boseman[1] (born November 29, 1977[2] or 1976)[3] (sources differ) is an American actor known for his portrayals of real-life historical figures such as Jackie Robinson in 42 (2013), James Brown in Get on Up (2014) and Thurgood Marshall in Marshall (2017) and for his portrayal of the superhero Black Panther in the Marvel Cinematic Universe films Captain America: Civil War (2016), Black Panther, Avengers: Infinity War (both 2018), and the upcoming Avengers: Endgame (2019). Boseman has also had roles in the television series Lincoln Heights (2008) and Persons Unknown (2010) and the films The Express (2008), Draft Day (2014) and Message from the King (2016).
Wikipedia
&nbsp
Beyoncé (stylized in all caps) is the eponymous fifth solo album by American singer Beyoncé. The record was released on December 13, 2013 by Parkwood Entertainment and Columbia Records. Developed as a "visual album", its songs are accompanied by non-linear short films that illustrate the musical concepts conceived during production. Its dark, intimate subject material includes feminist themes of sex, monogamous love, and relationship issues, inspired by Beyoncé's desire to assert her full creative freedom.
Wikipedia
...