This List is closed to voting and commenting
Top 10 Metal Bands
| | | |
| --- | --- | --- |
| &nbsp &nbsp 13 | &nbsp &nbsp 0 | &nbsp &nbsp 1 |
By:
jeric elnar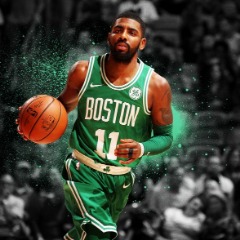 &nbsp
Iron Maiden are an English heavy metal band formed in Leyton, East London, in 1975 by bassist and primary songwriter Steve Harris. The band's discography has grown to thirty-eight albums, including sixteen studio albums, twelve live albums, four EPs, and seven compilations.

https://en.wikipedia.org/wiki/Iron_Maiden
&nbsp
Slayer is an American thrash metal band from Huntington Park, California. The band was formed in 1981 by vocalist and bassist Tom Araya and guitarists Kerry King and Jeff Hanneman. Slayer's fast and aggressive musical style made them one of the founding "big four" bands of thrash metal, alongside Metallica, Megadeth and Anthrax. Slayer's current lineup comprises King, Araya, drummer Paul Bostaph and guitarist Gary Holt. Hanneman and drummers Dave Lombardo and Jon Dette are former members of the band.

https://en.wikipedia.org/wiki/Slayer
&nbsp
Judas Priest are an English heavy metal band formed in West Bromwich in 1969. The band have sold over 50 million copies of their albums to date. They are frequently ranked as one of the greatest metal bands of all time. Despite an innovative and pioneering body of work in the latter half of the 1970s, the band struggled with indifferent record production, repeated changes of drummer, and lack of major commercial success or attention until 1980, when they adopted a more simplified sound on the album British Steel, which helped shoot them to rock superstar status.

https://en.wikipedia.org/wiki/Judas_Priest
&nbsp
Megadeth is an American heavy metal band from Los Angeles, California. Guitarist Dave Mustaine and bassist David Ellefson formed the band in 1983 shortly after Mustaine's dismissal from Metallica. Along with Metallica, Anthrax, and Slayer, Megadeth is one of the "Big Four" of American thrash metal, responsible for its development and popularization. Their music features complex arrangements and fast rhythm sections, and lyrical themes of death, war, politics, and religion.

https://en.wikipedia.org/wiki/Megadeth
&nbsp
Black Sabbath were an English rock band, formed in Birmingham in 1968, by guitarist and main songwriter Tony Iommi, bassist and main lyricist Geezer Butler, drummer Bill Ward and singer Ozzy Osbourne. Black Sabbath are often cited as pioneers of heavy metal music.[1] The band helped define the genre with releases such as Black Sabbath (1970), Paranoid (1970) and Master of Reality (1971). The band had multiple line-up changes, with Iommi being the only constant member throughout its history.

https://en.wikipedia.org/wiki/Black_Sabbath
&nbsp
Pantera was an American heavy metal band from Arlington, Texas. The group was formed in 1981 by the Abbott brothers – drummer Vinnie Paul and guitarist Dimebag Darrell – along with lead vocalist Terry Glaze. Bassist Rex Brown joined the band the following year, replacing Tommy D. Bradford, who was the unofficial original. Having started as a glam metal band, Pantera released four albums during the 1980s. Looking for a new and heavier sound, Pantera replaced Glaze with Phil Anselmo in late 1986 and released Power Metal in 1988. With its fifth album, 1990's Cowboys from Hell, Pantera introduced a groove metal sound. Pantera's sixth album, 1992's Vulgar Display of Power, exhibited an even heavier sound. Far Beyond Driven (1994) debuted at number one on the Billboard 200.

https://en.wikipedia.org/wiki/Pantera
&nbsp
Death metal is an extreme subgenre of heavy metal music. It typically employs heavily distorted and low-tuned guitars, played with techniques such as palm muting and tremolo picking, deep growling vocals, aggressive, powerful drumming featuring double kick and blast beat techniques, minor keys or atonality, abrupt tempo, key, and time signature changes, and chromatic chord progressions. The lyrical themes of death metal may invoke slasher film-stylized violence,[3] religion (sometimes Satanism), occultism, Lovecraftian horror, nature, mysticism, mythology, philosophy, science fiction, and politics,[4][5] and they may describe extreme acts, including mutilation, dissection, torture, rape, cannibalism, and necrophilia.

https://en.wikipedia.org/wiki/Death_metal
&nbsp
Dream Theater is an American progressive metal band formed in 1985 under the name Majesty by John Petrucci, John Myung and Mike Portnoy while they attended Berklee College of Music in Boston, Massachusetts. They subsequently dropped out of their studies to concentrate further on the band that would ultimately become Dream Theater. Though a number of lineup changes followed, the three original members remained together until September 8, 2010, when Portnoy left the band. Mike Mangini was announced as the new permanent drummer on April 29, 2011.

https://en.wikipedia.org/wiki/Dream_Theater
&nbsp
Avenged Sevenfold (sometimes abbreviated as A7X) is an American heavy metal band from Huntington Beach, California, formed in 1999. The band's current lineup consists of lead vocalist M. Shadows, rhythm guitarist and backing vocalist Zacky Vengeance, lead guitarist and backing vocalist Synyster Gates, bassist and backing vocalist Johnny Christ, and drummer Brooks Wackerman.

https://en.wikipedia.org/wiki/Avenged_Sevenfold
&nbsp
Metallica is an American heavy metal band. The band was formed in 1981 in Los Angeles, California by drummer Lars Ulrich and vocalist/guitarist James Hetfield, and has been based in San Francisco, California for most of its career.[1][2] The group's fast tempos, instrumentals and aggressive musicianship made them one of the founding "big four" bands of thrash metal, alongside Megadeth, Anthrax and Slayer. Metallica's current lineup comprises founding members Hetfield and Ulrich, longtime lead guitarist Kirk Hammett and bassist Robert Trujillo. Guitarist Dave Mustaine (who went on to form Megadeth) and bassists Ron McGovney, Cliff Burton and Jason Newsted are former members of the band.

https://en.wikipedia.org/wiki/Metallica
...