This List is closed to voting and commenting
Guest Guitar Appearances from Eddie Van Halen
| | | |
| --- | --- | --- |
| &nbsp &nbsp 14 | &nbsp &nbsp 2 | &nbsp &nbsp 4 |
By:
John Ross E.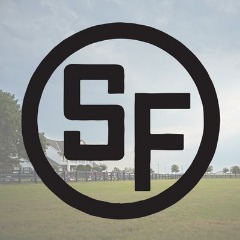 Eddie Van Halen is one of the best guitarists of all time no matter what genre. We've put together a piece which takes a look back at some of his work outside of his own band. No, Eddie hasn't stepped out on VH very often, but he's done so on occasion, and while the resulting guitar work has been top-notch on his part, the places he's turned up aren't always where you'd expect to find a heavy metal hero.

Which ones are your favorite?
&nbsp
If this seems like an unlikely place for Eddie to turn up, it really isn't: Ted Templeman, who was a guiding force behind Van Halen's career, produced Larson's debut album, Nicolette. In a case of turnabout being fair play, Larson can also be heard singing a harmony vocal on Van Halen's "Could This Be Magic," from Women and Children First, but she had another interesting cameo in Eddie's life: she was maid or honor at his marriage to Valerie Bertinelli.
&nbsp
A fascinating obscurity that few Americans probably even know about, Eddie joined forces with Queen's legendary axe-man to cover the theme song for Star Fleet, an English-dubbed version of the Japanese animated series X-Bomber which aired in the UK in the early '80s. The song was released under the moniker Brian May + Friends both as a single and as part of a mini-LP entitled Star Fleet Project, with the latter also including the songs "Let Me Out," a May original, and "Blues Breaker," co-written by May, Van Halen, and the other "Friends": drummer Alan Gratzer (REO Speedwagon), session bassist Phil Chen, who played on Jeff Beck's Blow by Blow and much of Rod Stewart's late '70s and early '80s work, and session keyboardist Fred Mandel, who - in addition to playing on Alice Cooper's late '70s and early '80s work, also worked on Queen's The Works and would later turn up on Freddie Mercury's Mr. Bad Guy.
&nbsp
Unless you're a really big Toto fan, you may not even be aware that the band's lead guitarist has pursued a solo career, but he's actually released seven studio albums under his own name as of this writing. His collaboration with Eddie, however, took place way back in 1989, when he released his debut solo album, Lukather. It certainly wasn't the first time the two had appeared on a song together - Eddie might've had the showy solo on "Beat It," but Lukather is the primary guitarist on the song - but "Twist the Knife" was a chance for them to play off each other in an environment where they both had a chance to shine.
&nbsp
Amazingly enough, Eddie might never have ended up on this song if he hadn't realized that the call he received from Quincy Jones wasn't the prank call that he originally believed it to be. Even more amazingly, he did his famous guitar solo free of charge. If Warner Brothers hadn't balked at the idea, Eddie also would've appeared in the video, but he did at least end up appearing at one of the dates of the Jacksons' Victory tour to perform the solo live.
&nbsp
You don't need to ask where to listen for Eddie on this album - there's no mistaking the moments on this track or "Eastern Bloc" when he rears his head - but if you're wondering how he came to collaborate with Dolby in the first place, now that's a fair question. The answer, however, is a simple one: Eddie asked Dolby for assistance with his studio equipment, and in return he agreed to play on a couple of songs on Dolby's 1992 album Astronauts & Heretics.
&nbsp
These days it's almost impossible to wrap one's head around the thought that Eddie and Sammy Hagar were tight enough that the former would contribute to a solo effort by the latter, but such was the case back in 1987, when the Red Rocker contributed a track to the soundtrack of arguably the best arm-wrestling motion picture of all time: Sylvester Stallone's Over the Top. (Sorry if we spoiled your contemplation about exactly which arm-wrestling motion picture we were talking about.)
...